Today, we're rectifying a huge omission on our part. After 4 years, we're finally reviewing the Seiko SKX007. The SKX007 is one of the most iconic divers currently on the market. If the Submariner is the quintessential modern dive watch in the luxury market, then the SKX007 is, without a doubt, its affordable counterpart. The SKX007 is usually the first watch budding collectors buy after making the jump to mechanicals, but it's also prized by seasoned enthusiasts for its robust build and good looks, ISO-rated case, and epic nighttime luminosity. It has a street price of around $150–depending on the vendor and availability–so it makes for a super solid beater that you don't have to worry about. But price aside, it's simply a really well-made watch that's equal parts versatile and equal parts utilitarian, all from one of the most respected firms on the planet.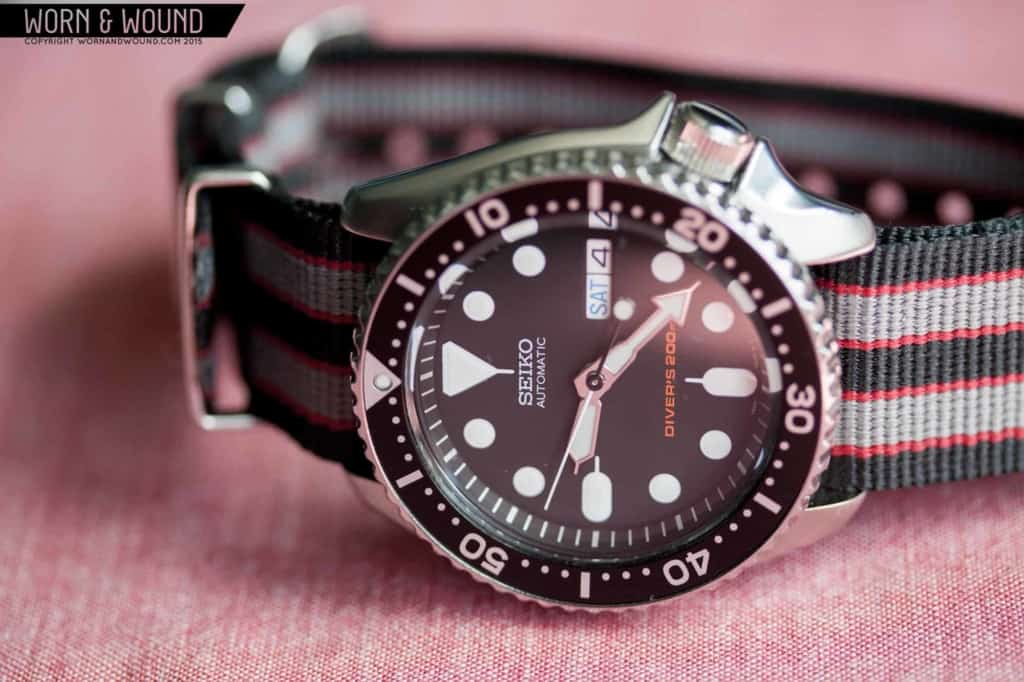 The lineage of the 007 can be traced back to Seiko's earliest divers, starting with the iconic 62MAS and moving through the 6105, 6306/9, and the 7002. First produced in 1996, the SKX007 is one of several modern divers from Seiko powered by the brand's automatic 7s26 movement. Other variants feature the same case paired with different dial designs and colors, some of which were conceived for specific international markets. There are even variations based on where the watch was manufactured, and some collectors prize the "made in Japan" versions above all others. To become better acquainted with all the available variants, check out this incredibly informative post.
I could honestly end the review here and feel confident simply saying, "Go buy one." It's a no-brainer. But this is worn&wound, after all, and it wouldn't be a review without us geeking out over some of the watch's finer points. So let's get into the nitty gritty of it all. The watch reviewed here is my own.