The Open Water is a bit of a clean slate for Portland-based Vero Watches. A refresh of the brand that aligns more with what their creators are into. At its core, the Open Water is a dive watch — which just happens to make a great base for a watch fit for adventure. The Open Water is designed for activity (on land or in the water), sports, adventure, and being out in the natural world. Named after two locales, the Open Water comes in two versions: the Crown Point and the North Coast. Both watches make excellent use of color, albeit in a minimal way. Whether it's the unique deep teal dial of the Crown Point, or the small pops of bright blue on the foggy gray North Coast, the subtle approach really adds to the overall design.
Vero themselves switched up the way that they make watches, too. All of their previous models (including the unique SW I reviewed some time back) are now resting on a page on their website where you can see them, but not place an order. Instead of doing the machining of their cases and components in house, they've moved that over to Switzerland. They still design, assemble, regulate, and inspect their watches in the USA.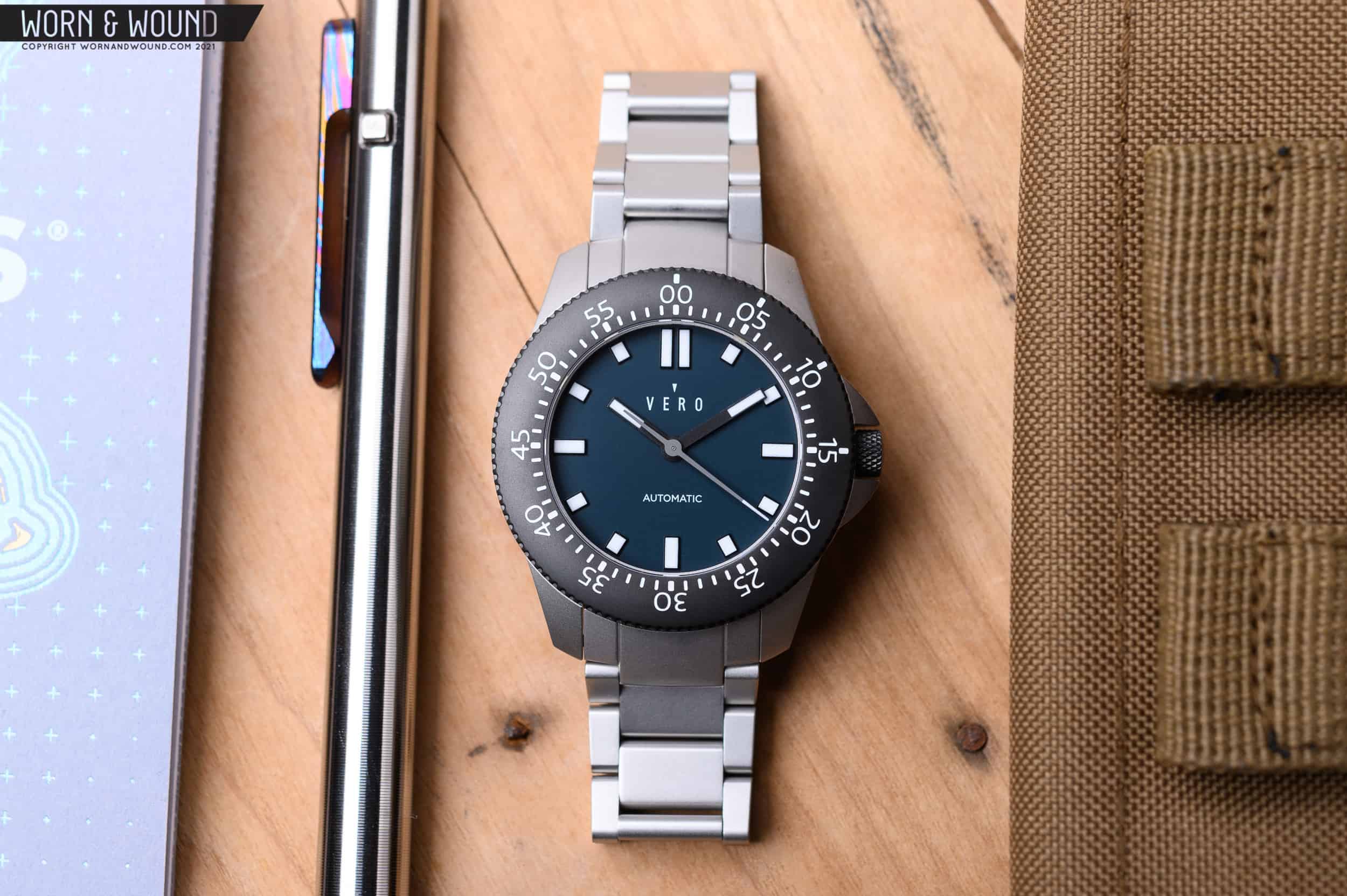 Vero is also pushing their industry-leading 10-year warranty against any damage to the watch. It's a pretty drastic turn from how they used to operate. After speaking with Chris at Vero, it sounds like they made the right move. By focusing on design and feel at Vero, letting their Swiss-based manufacturer take care of the nitty gritty machining, and then assembling and regulating back in house at Vero, they get the best of both worlds. The end result is an original and modern dive watch that lays a sturdy foundation for the rest of their soft relaunch and new direction.
A lot of dive watch designs lean pretty hard into the vintage aesthetic. It's refreshing to see something that's not loaded with aged lume, a huge domed crystal, and a basic case shape. Don't get me wrong, I love a good vintage reissue, but just not all the time. The Open Water Crown Point features a mid-sized case with hard angles, a minimal dial design, and a slick DLC-coated dive bezel. Let's dig into this modern take on a dive watch from the Portland-based brand.