When I was in Japan a few months back, I had the opportunity to handle my fair share of Japanese Domestic Model (JDM) Grand Seiko watches—from models that I'd only seen online, to others that I had no idea even existed. The scope of Grand Seiko's international catalog is, as I learned, quite impressive, and at the time I wondered if any of these models would eventually make their way stateside, and if so, then when.
Well, it looks like the powers that be at Grand Seiko read my mind. Through February 3, 2019, the New York City Watches of Switzerland boutique is hosting a Grand Seiko pop-up full of JDM and store-exclusive horological goodies. Naturally, I hurried over to take a closer look. Below are three of my favorite watches they currently have on display.
Grand Seiko Ref. SBGH219 "Special" Hi-Beat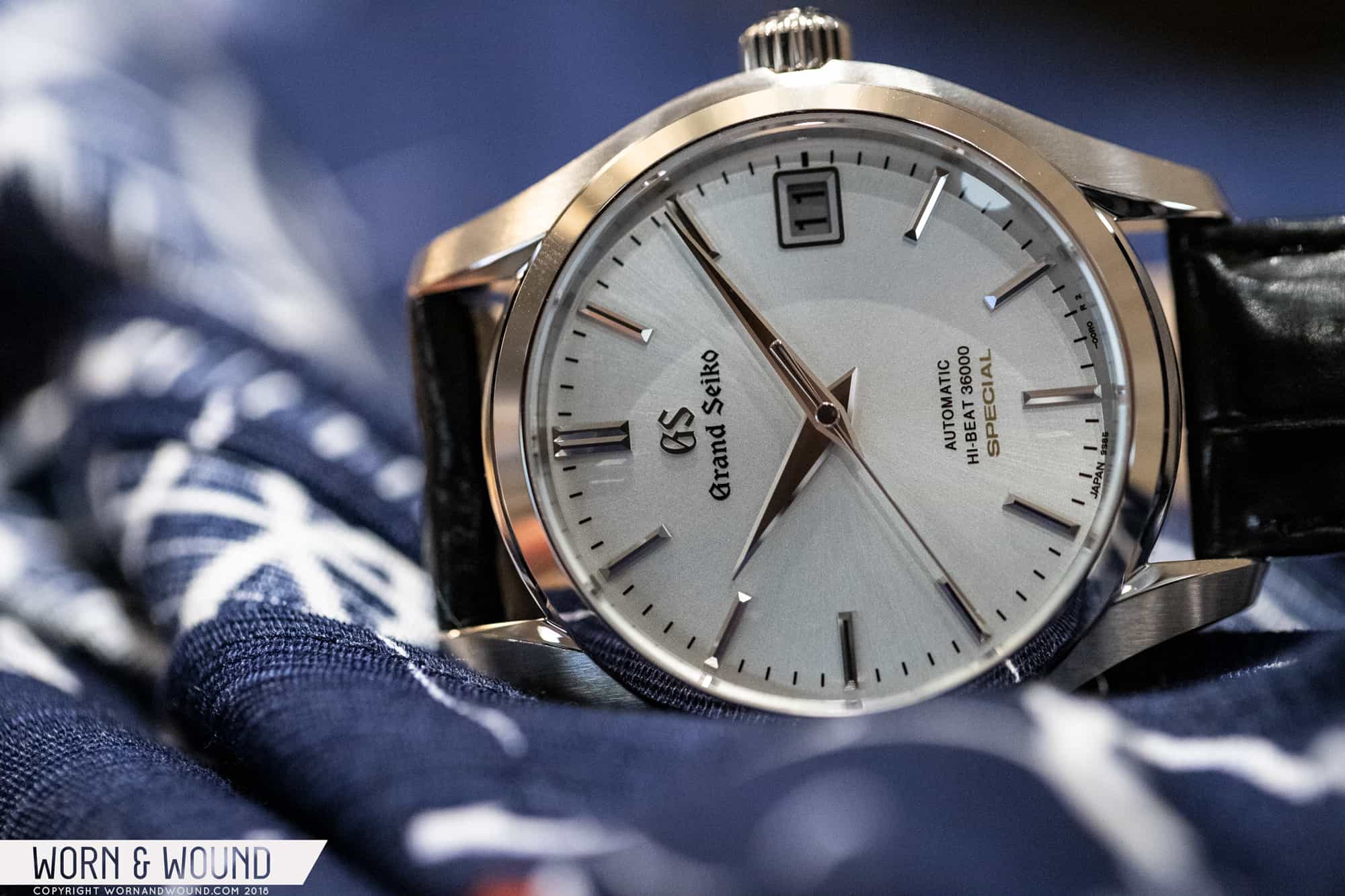 First on the list is the Ref. SBGH219. This model utilizes a little-seen case design that immediately caught my eye at Wako, a high-end department store in Ginza. Measuring just 38 millimeters across and rendered in 18k white gold, the SBGH219 is powered by Grand Seiko's Hi-Beat 9S85 movement. The 9S85 comes with the brand's proprietary SPRON 610 balance spring, and an escape wheel and pallet made via MEMS for extra energy efficiency. Being that this watch is labeled "Special," a nod to a line of high-accuracy watches from Seiko's past, the movement is tweaked to +4/-2 seconds per day.
The white gold case and upgraded movement do come with a surcharge, however—the Ref. SBGH219 retails for $24,000. Nevertheless, this is a really neat piece, and the styling and execution are pure Grand Seiko. I'd be all over this one in a stainless steel case.