There's no denying the longstanding popularity of a good Flieger watch. They're one of the earliest military watch styles, and have remained in the horological lexicon since their inception. Originally based on a German WWII military design spec, Flieger watches were made for pilots to wear in the cockpit. There are five original manufacturers: A. Lange & Söhne, Laco, Stowa, Wempe, and IWC.
Chronometer testing for supreme accuracy, a robust and utilitarian 55mm case, and a long riveted strap designed to fit over a flight jacket were strict requirements of the design. On the dial, there's a triangle at 12:00 with a dot on both sides so the wearer could quickly determine where 12:00 was and which way on the dial was up. A generous onion-shaped crown was necessary for making adjustments while wearing thick gloves. All of the original watches looked nearly identical because they had a strict spec to follow, though they were manufactured by different companies. Laco still makes a true to the original design, including the large 55mm case with a hand winding movement. It's about as close as you can get to owning an original flieger fresh out of assembly from one of the five original brands without breaking the bank.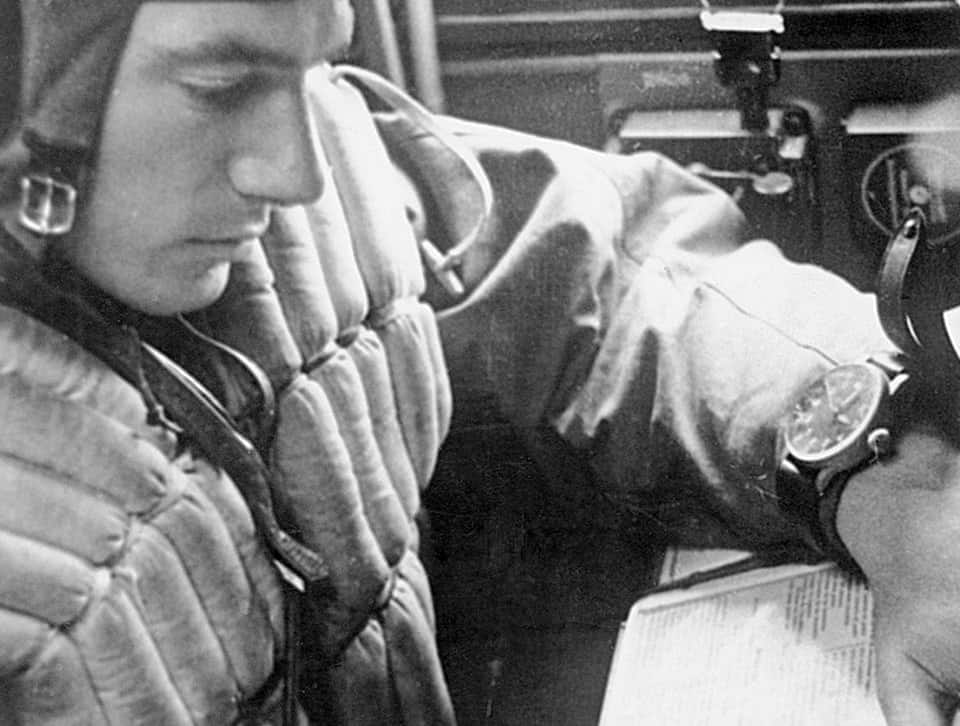 Modern flieger watches still largely stick to that classic template, but take their own liberties in design to stand out from the pack. Today, we're taking a look at ten great Fliegers — some classic, some modern, but all worthy of the watches they're inspired by.
---
Steinhart Nav B-Uhr 44 Handaufzug
Steinhart has long offered serious bang-for-the-buck, and that's especially true with their expansive "Nav B-Uhr" line. One of the longstanding models in this family of watches is the Nav B-Uhr 44 Handaufzug, a 44mm, Unitas 6497-powered hand-cranker with a small-seconds sub-dial at 9:00. At around $430, you get a timeless design and a solid Swiss movement that's a joy to look at and operate. While there are certainly more "authentic" options on this list, like the watch right below this one, it's hard to argue with the incredible value Steinhart offers here.