Contrôle Officiel Suisse des Chronomètres translates into English as the Official Swiss Chronometer Testing Institute, but everyone just calls it COSC. Some say "cosk" and others, like me, just say the individual letters. COSC's job is to measure and certify the accuracy of mechanical watch movements, specifically to guarantee that a watch will run within +6 to -4 seconds per day.
Watches without COSC-certification can still run within those tolerances, but that's typically a matter of luck rather than fine-tuning. With COSC-certification, you know that the watchmaker fussed over the movement in order to prepare it for COSC's scrutiny, and once it is certified the watch can officially carry the heavy-weight title of "OFFICIAL CHRONOMETER."
Back when mechanical timekeeping was all we had, COSC-certification was a crucial designation. By the 1970s, quartz movements downgraded the importance of mechanical accuracy, and today COSC-certification is really the plaything of mechanical watch connoisseurs.
---
Click here for our four-part "History of Chronometers."
---
For that reason, more than a few folks scoff at COSC-certification as an unimportant, perhaps antiquated, program that's mostly there to bump up the price of a watch. However, such scoffing is beginning to sound a bit off-key as prices for COSC-certified mechanical watches have been falling recently. Regardless of where you stand on the topic, it's getting harder to argue that COSC-certification is out of reach.
Below, we've rounded up 10 great COSC-certified timepieces, all well under $2,500. We've ordered these from the lowest to highest prices.
Formex Essence COSC — $986
On pre-order, you could get this watch for just $685, which is one of the lowest prices for a new COSC-certified watch to date; today you'll pay just $986. The COSC-certified Sellita SW200 movement is beautifully decorated, and the watch carries Formex's shock absorption system, whereby the inner module hangs on springs within the inner case. It's a larger watch, but it wears nicely due to the steep and short lugs. Dial finishing, case-work, and all details are top-notch. Formex
Click here to read our review.
Mido Commander Automatic — $1,240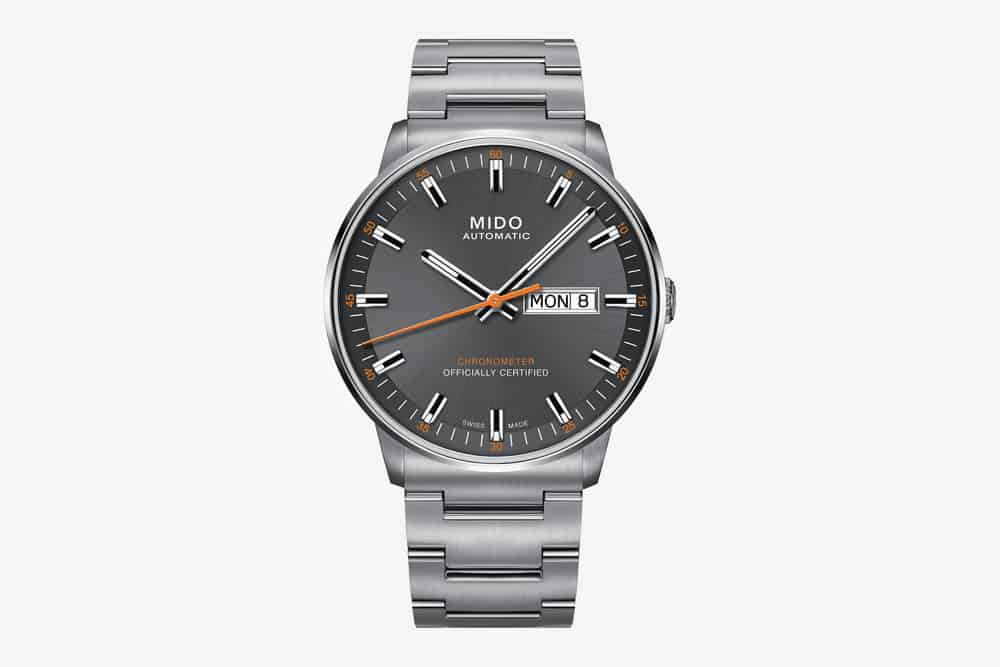 Available in a number of colorways, the Commander Automatic is one of those handsome and versatile watches that could be a contender for the one-watch collection. Inside beats the impressive Caliber 80, which boasts an 80-hour power reserve. COSC-certification is discretely tucked in as a standard feature, though those who know will enjoy the word CHRONOMETER across the dial. Mido