It's always nice to see a brand revisiting a popular model. Sure, it's great when they add a new color way, or make a few small tweaks. But that's not the case with Lorier's new Falcon Series II. It's more of a complete overhaul than a minor change, and I'm so glad to see it. While I could spend plenty of time comparing the updates of the new model to the older one, Lorier has already taken care of that in their extensive blog post outlining all of their decisions. This review is approached like it's of a brand new watch, because in a way, it pretty much is.
If you're not familiar with Lorier, now is the time to do your research. They're a two-person brand based out of NYC. Lauren and Lorenzo of Lorier (no way that alliteration was by accident) are some of the most passionate and friendly people in the scene, and a stop by a watch meetup or a WindUp Watch Fair can confirm that. Their line of watches draws inspiration from vintage models, but they're by no means in homage territory. Lorier's watches stand on their own, and the watch community has backed that up with their hard-earned cash. Quick sell outs of new models were common fare when ordering a Lorier, and they've improved that approach as well with a wait list system that keeps you updated every step of the way. They've done a lot of things right, and the Falcon Series II is one of them.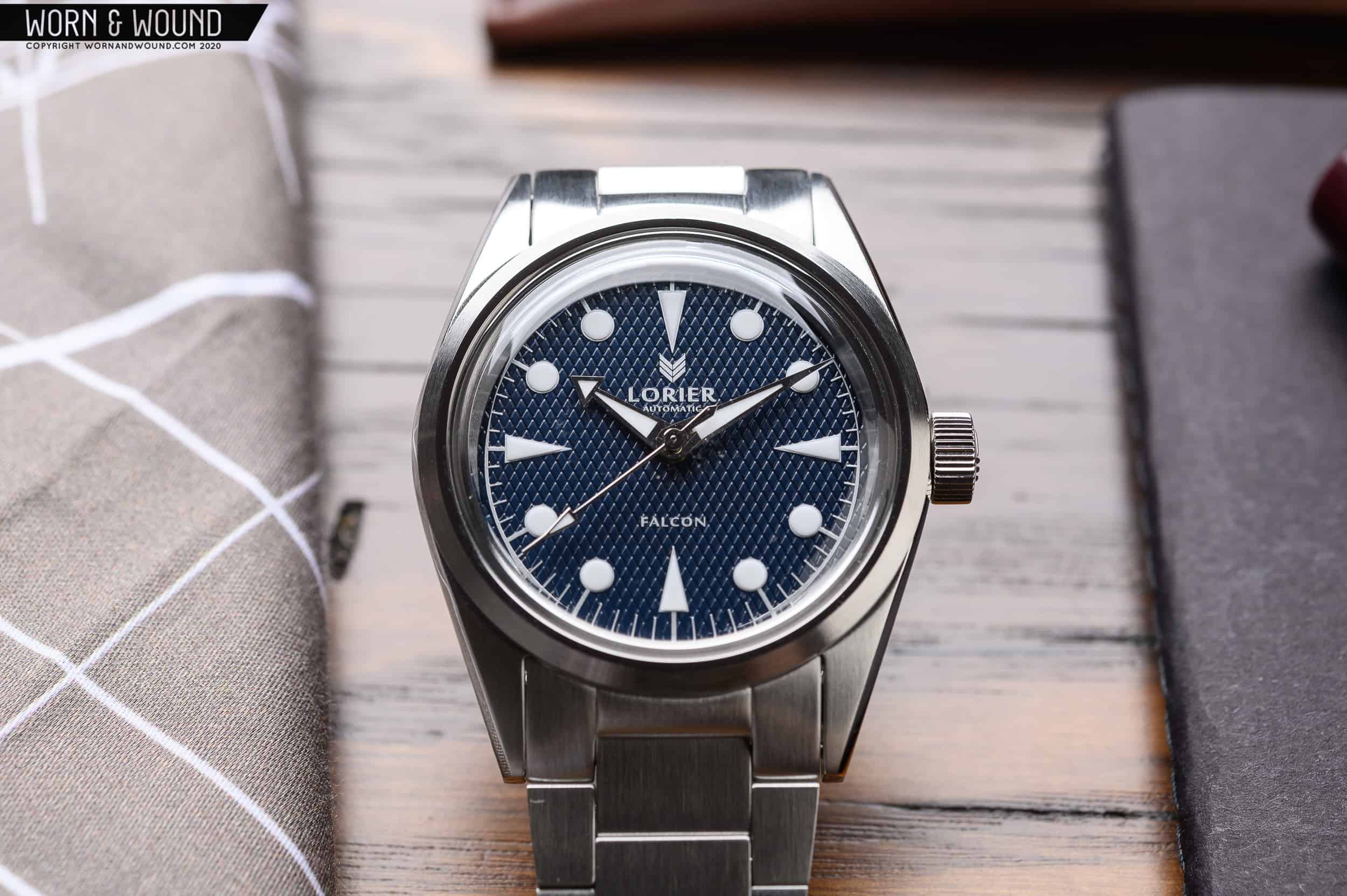 The idea behind the Falcon Series II is that it could be a watch for all aspects of your life. Slim and sleek for when you dress up, yet durable and practical for some adventuring. It boasts an 11mm thickness (2mm of which is the domed acrylic crystal), which wears remarkably well on the wrist. It's held there by a fully articulated bracelet that blends both modern and vintage design with ease. One of the best parts? It's quite affordable. At $499, the Falcon Series II punches well above its weight in terms of design and finishing. Let's take a closer look at this new offering from a brand that's really starting to hit their stride.