England, 1945. A nighttime briefing of U.S. Army Air Forces personnel is in session, prepping the flight officers and enlisted men with details on target, weather conditions, aircraft, payload, and more. Just one thing remains.
"Gentlemen," begins the briefing officer, "the time on my command will be exactly 21:00 hours." The men wait for the seconds hands on their government-issued A-11 watches to line up exactly with 12, and then pull out the crowns and set the time to 21:00. They wait for the command to proceed.
"Hack!" says the briefing officer. The men simultaneously push in the crowns on their watches, all perfectly synchronized, to the second, to 21:00.
"Good luck!" he continues. "Now go bomb Berlin."
---
Though numerous wristwatches were produced in the U.S. and issued to the military during World War II, the A-11 is perhaps the most iconic. With its legible black dial, white indices, nickel or silver case and one-piece strap, the A-11 has become synonymous with American horological prowess and industry, with tens of thousands made during the war for Allied soldiers.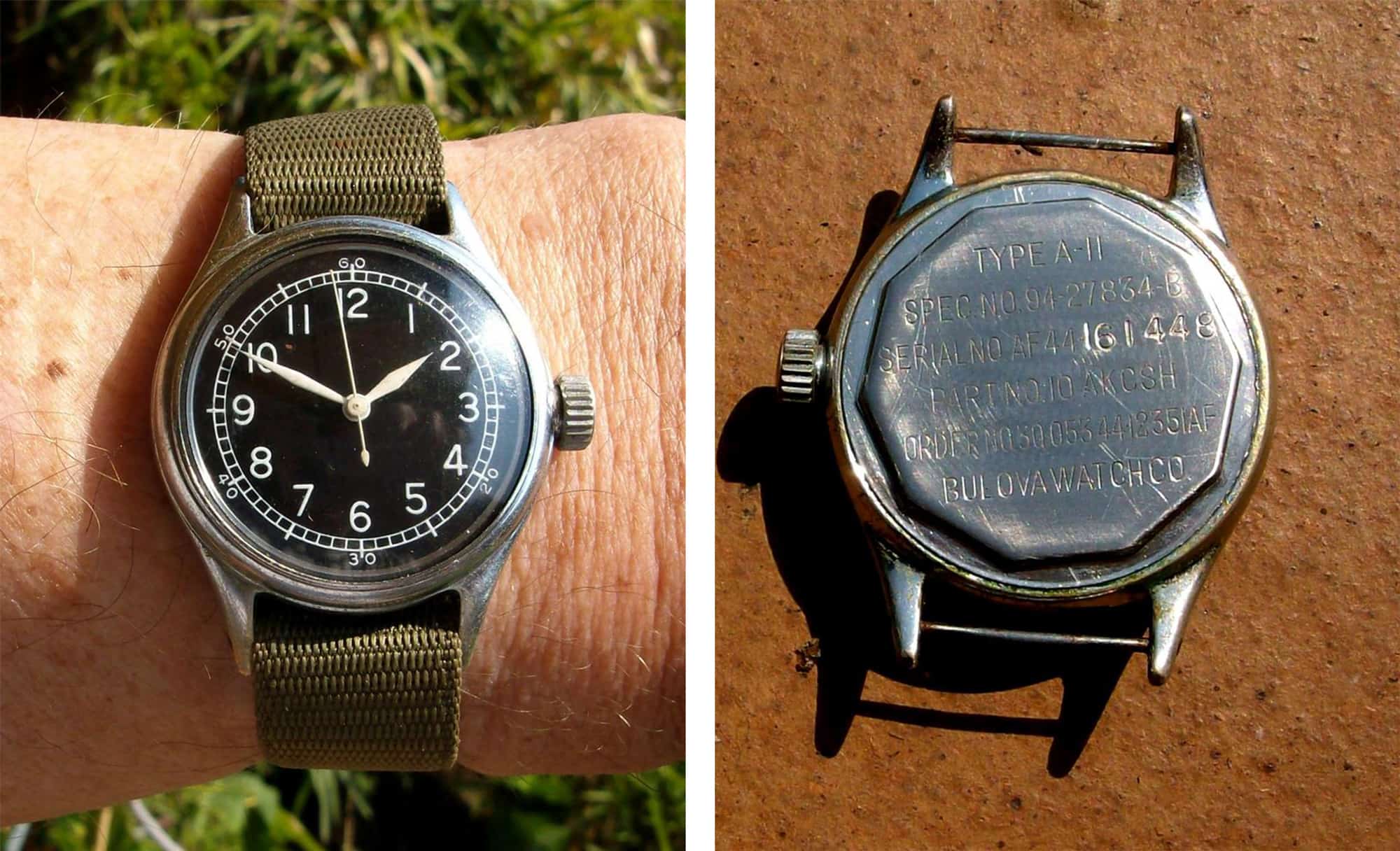 Early on during the conflict it was recognized that a modern military wristwatch that could stand up to the rigors of combat would be needed for issue to Allied personnel, which led to the development of the A-11 spec (the watch itself is generally also referred to as the A-11, though this is technically the name of the production standard; it will be used throughout this article to refer to the watch itself for simplicity's sake).