Late last year, we ran an article about Seiko's expected reissue of the 6309-7040–a beloved dive watch the brand produced throughout the '70s and '80s. That article garnered a lot of interest from our readers and online watchdom in general, and for good reason. The 6309 is undeniably a great watch–one of my personal favorites from Seiko's historical catalog–and amongst Seiko diehards it remains a must-have. As far as vintage divers are concerned, they're also relatively affordable and offer great bang-for-your-buck value.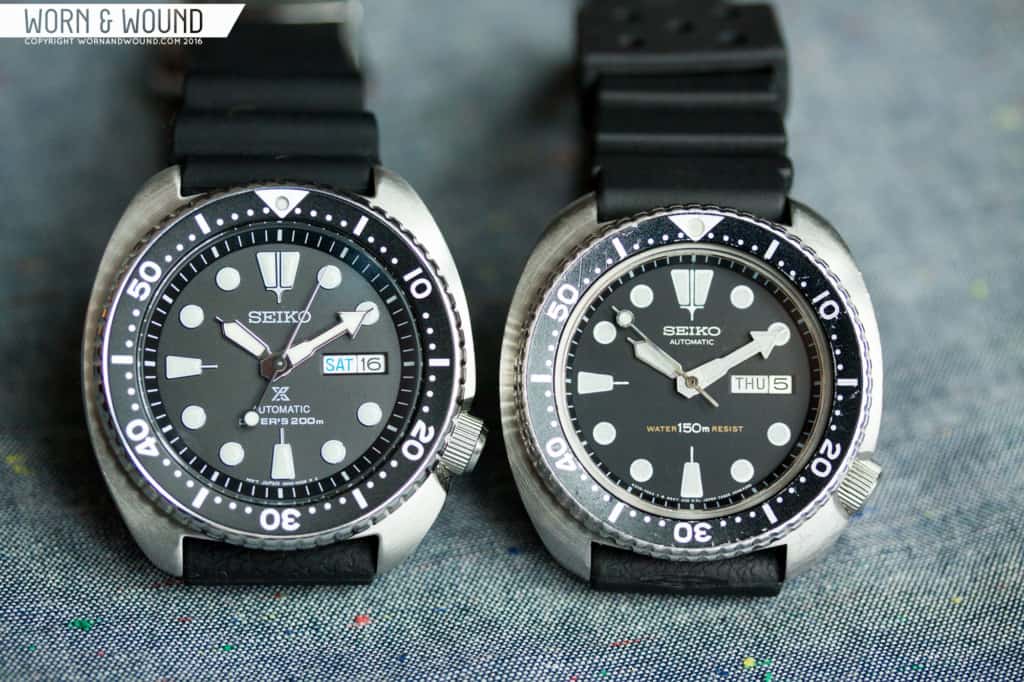 The 6309 was manufactured by Seiko for approximately 12 years–from 1976 to 1988–so one could argue that they're not rare watches. And for a long time, that was certainly true. Finding a well-priced original 6309 was no challenge, but in recent years that has become less of a reality. There are a lot of Franken-6309s floating around on Ebay and on forums with aftermarket parts–some of them good, and some not so good–and NOS replacement parts like handsets and bezel inserts are getting harder to source.
Seiko is not a brand to rest on its laurels. While its Swiss counterparts eagerly turn to the past for inspiration for the present, Seiko has been more cautious in the playing the heritage game. But the last couple of years Seiko has been slowly releasing watches inspired by classic pieces from its archives with varied results. I would have never expected they'd do the same with the 6309, but I am so glad they did. This reissue, dubbed the PROSPEX SRP77x collection, is for anyone who loves the look and feel of the 6309, but would rather not delve into the murky waters of vintage watches. It's also great for someone who may already own a 6309 and would rather use a similar watch as a beater than risk ruining the original. The SRP77x collection is not a limited release, intended to be a mainstay in their current catalog that rightfully falls between the affordable 007 and the beloved SUMO, the latter also in the PROSPEX line.
There are currently four variants slated for release in early 2016. Today, we're going to take a look at the SRP777 (black on a silicone strap) and the SRP775 (gilt dial on a metal bracelet)–both of which are now available through several third-party online ADs. The other two–the SRP773 (blue dial and bezel on a bracelet) and the SRP779 (black dial and pepsi bezel on silicone)–are not far behind. At an MSRP of $475, I think they're well positioned within Seiko's PROSPEX line and a great bargain for anyone in the market for a solid diver under $500. Let's take a closer look.