This is likely the third or fourth time I've told this little story, but for those who missed the previous articles, when Seiko announced the 55th Anniversary diver trilogy earlier this year they buried the lede. Alongside that set of high-end limited editions was a more affordable watch, the SPB149, which was a modern reinterpretation of Seiko's first diver, the 62MAS. While not as exotic as those other watches, it was obtainable, and as far as we could tell from details, a winner (which I later confirmed in my review). While a limited edition itself, its very existence also suggested that it might be the start of a new family of watches. That was confirmed as well.
The release of the Seiko Prospex SPB14X watches came as a bit of a surprise not because the watch or design itself is that different, but because Seiko had released a watch that, on paper at least, was designed to achieve the same goal just a couple of years prior – make an affordable, modern interpretation of the 62MAS. Those watches, the SPB05Xs, were crowd favorites as well. This brings me to the premise of this article, a comparison of three modern Seikos based on the iconic 62MAS: the SPB149, SPB053, and the SLA017.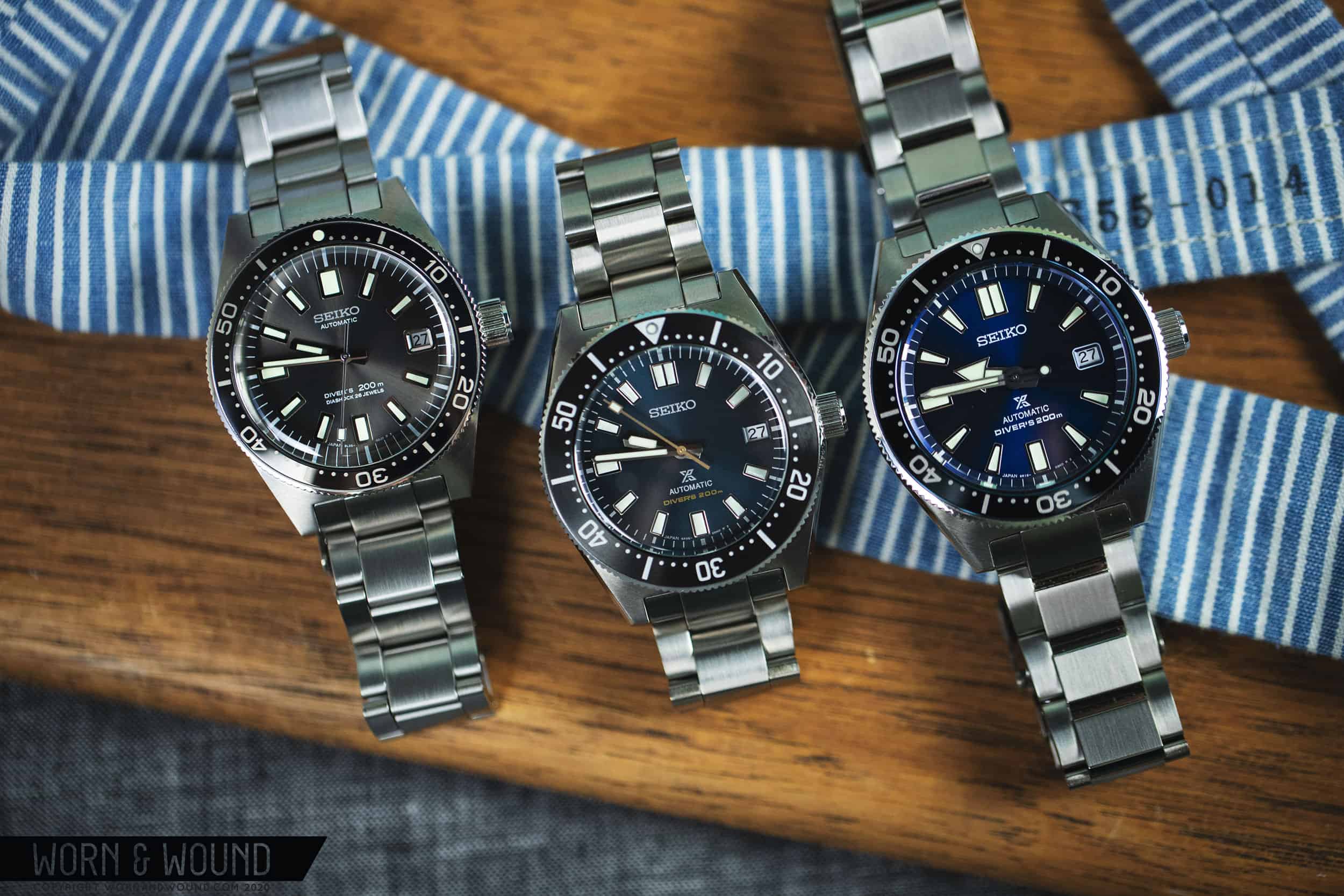 Three you say? Well, while the most relevant comparison is between the 149 and the 053 as they are contemporary competitors in Seiko's line up, the 017, which is decidedly more expensive and higher-end (by Seiko standards) serves as a nice counterpoint, as it's the "truest" recreation of the 62MAS in the group. Let's kick this little exercise off with the cases, as with Seiko, the cases tend to make the watch.