When it comes to shopping for vintage watches on eBay, it can be a gold mine, or it can be a minefield. Our very own Christoph McNeill (you all might know him as Instagram's @VintageDiver) wrote a must-read, common sense guide to buying vintage watches on eBay (check out Part 1 and Part 2). Today, we have another installment of eBay Finds, where Christoph highlights some great vintage gems looking for a new home on your wrist. Happy hunting!
---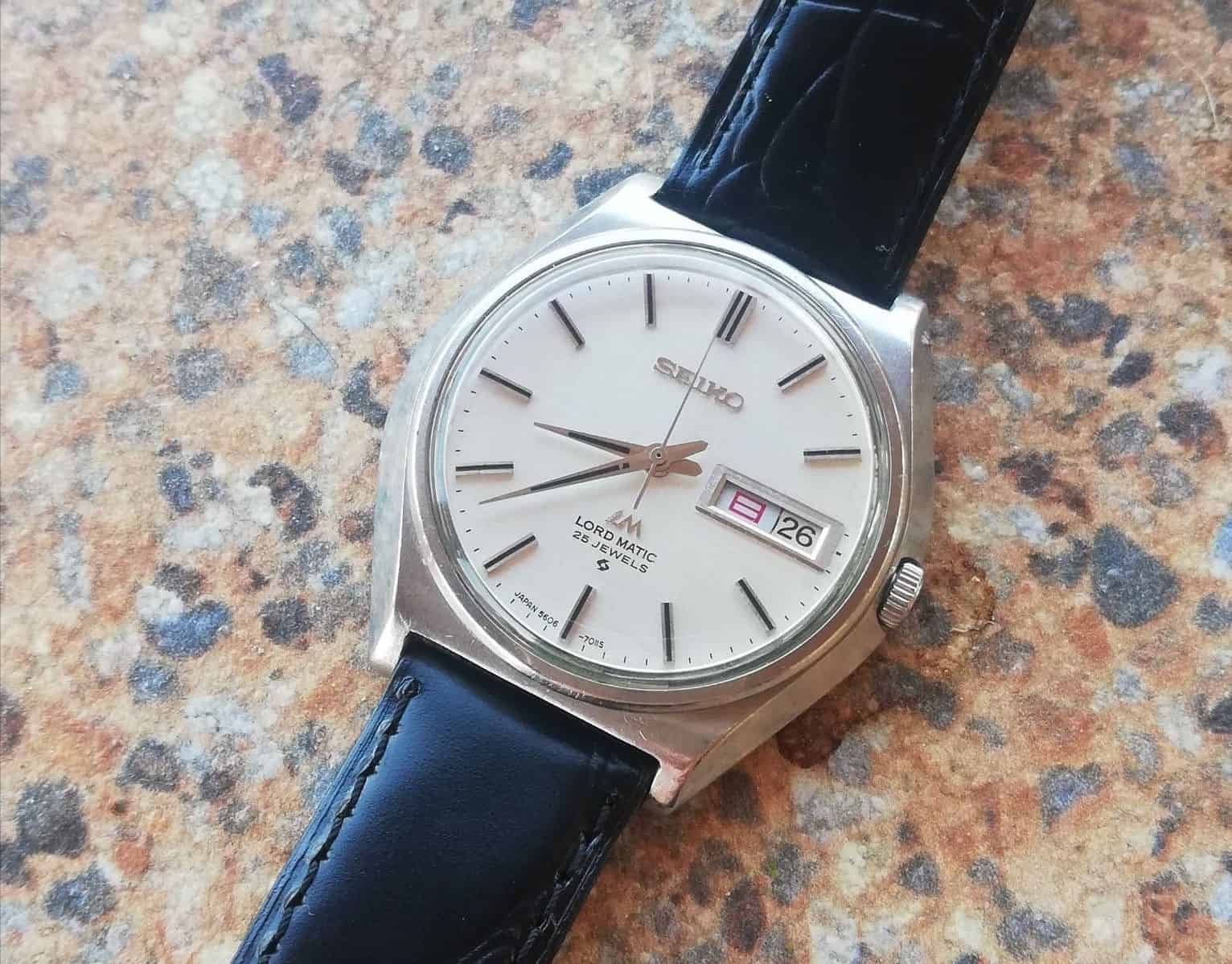 First up is this clean Seiko Lord Matic Ref. 5606 7010 from 1970. The Lord Matic line is a bit of a gem from Seiko. They're generally inexpensive today, and for that money you're getting a high level of design and finish. What's especially nice about this one is the white "linen" dial that appears to be in near-perfect condition. The top-loading case, however, isn't as clean and looks to have been polished a bit, but overall the watch doesn't look overly fussed with.
These calibers tend to have finicky date functions, but according to the seller this one is working just fine. They'll even make a video for you before the watch ships out to show that it's in working order. At the Buy It Now price, this one's a steal.