The original "Cocktail Time" ref. SARB065 was one Seiko's most popular watches of the last 10 years. Simply put, Seiko nailed it with the 065. The standout, of course, was the dynamic dial, with its unique, gorgeous design that plays with the light like few other contemporary dials do, especially at that price point.
Today, we're looking at the Presage ref. SRPB43, the successor of the now discontinued SARB065. The SRPB43 is a watch that is, but for a few details, largely identical to the 065. But if that's true, you may be asking, then why bother releasing a largely identical watch under a new banner?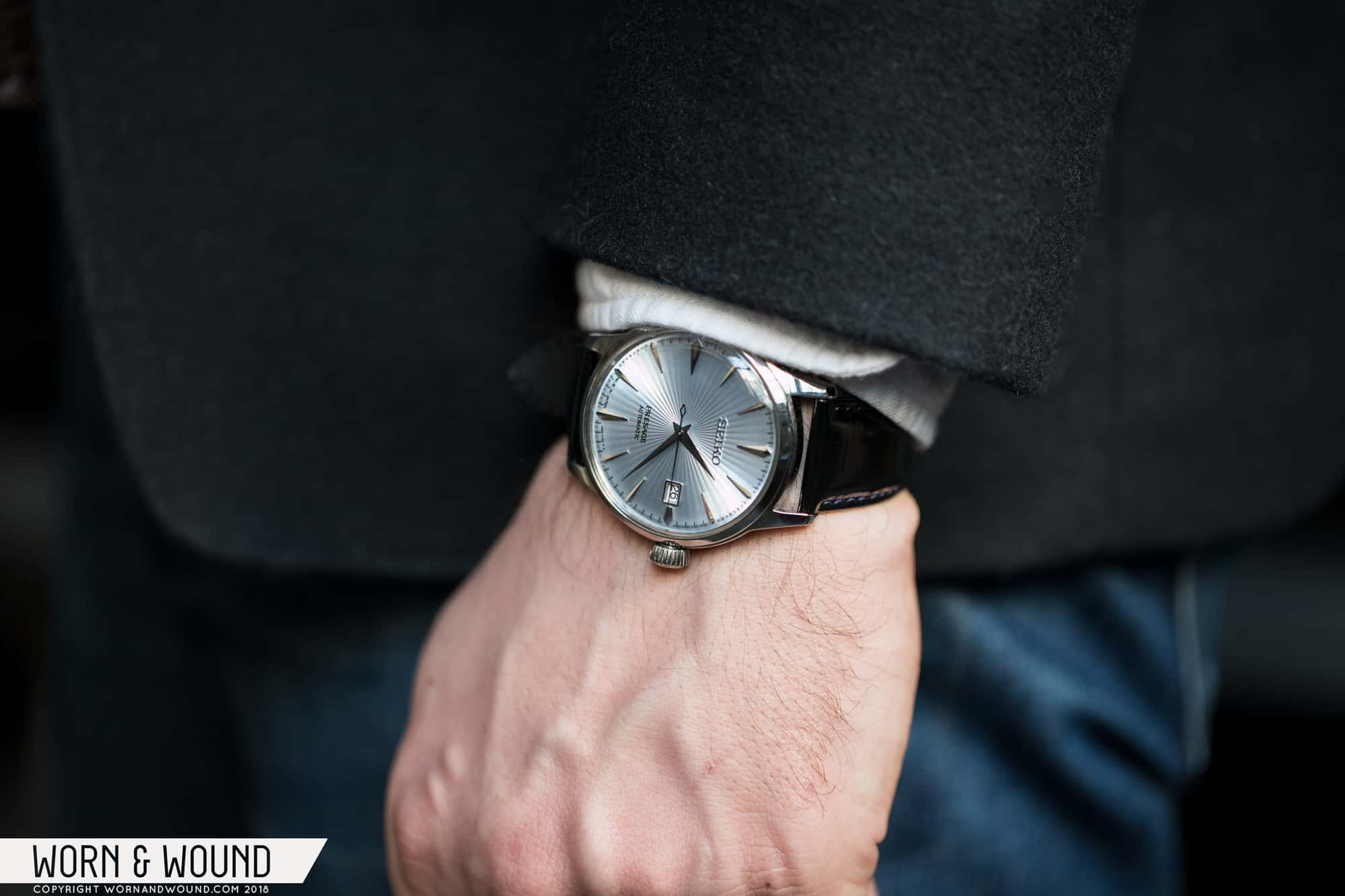 The answer is largely corporate. Over the last few years, Seiko's been retooling their catalog—especially on the American side—and we've seen the greatest evidence of that through Prospex, Presage, and Grand Seiko (as I write this, I am proudly wearing my double-branded Grand Seiko ref. SBGX061). Despite its near cult status, the SARB065 was never meant for the American market, it's popularity and accessibility only made possible through a small group of Japanese online vendors flexible enough to ship to The States. The SRPB43, then, is actually the Cocktail Time's official introduction to America, this time neatly packaged under the bang-for-buck "Presage" banner.

We recently went hands-on with the SRPB43. To see our full thoughts on the watch, check out the video review below.